< alle items
Arvid van Oorschot and Ricardo Dijkstra speakers at C5's 11th Annual Forum on Pharma & Biotech Patent Litigation, 26-27 February 2019 in Amsterdam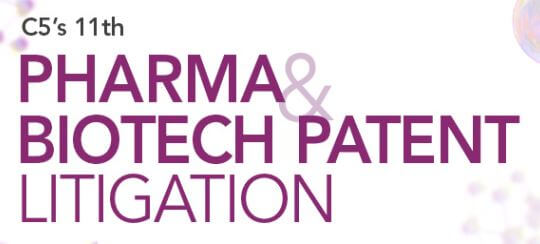 This Pan-European Pharma and Biotech Patent Litigation Forum will feature insights and practical guidance from experts in this field.
The forum comes at a significant time in Europe. With Brexit looming and the impending ratification of the UPC Agreement by Germany as a result of a pending complaint before the German Constitutional Court, there are plenty of uncertainties for the Pharma and Biotech companies conducting business in the European Market.
The event offers clarification on such matters and their consequential impact on patent litigation strategies.
Arvid van Oorschot moderates the session "The Economics of Cross Border Litigation Strategies: Effectively Utilizing Different Patent Systems to Protect IP and Ensure Product Value", whilst Ricardo Dijkstra leads the session "Analysing Recent SPC Decisions Which Will Shape the Future of IP Protection."
For more information visit C5's website.